---
Before I begin this post, I want to recall a time I brought my close friend Wendy skiing for the first time. She wore whatever she could scramble together in her closet and quit on the slopes 5 minutes into her run. She said "the cold ain't for me" and she retreated to the lodge until I had my fair share of runs. This could have been avoided if Wendy had the proper ski attire. I hope this post is helpful for all of the Wendys out there.
---
Base Layer Long Sleeve– I always start layering with a long tee that is quick dry and thin. I use this Columbia Midweight Stretch Baselayer Long Sleeve Shirt as my base layer. Columbia is a great company for outerwear and I'm always happy with the quality and price! It has thermal reflective lining to trap heat and won't be super thick.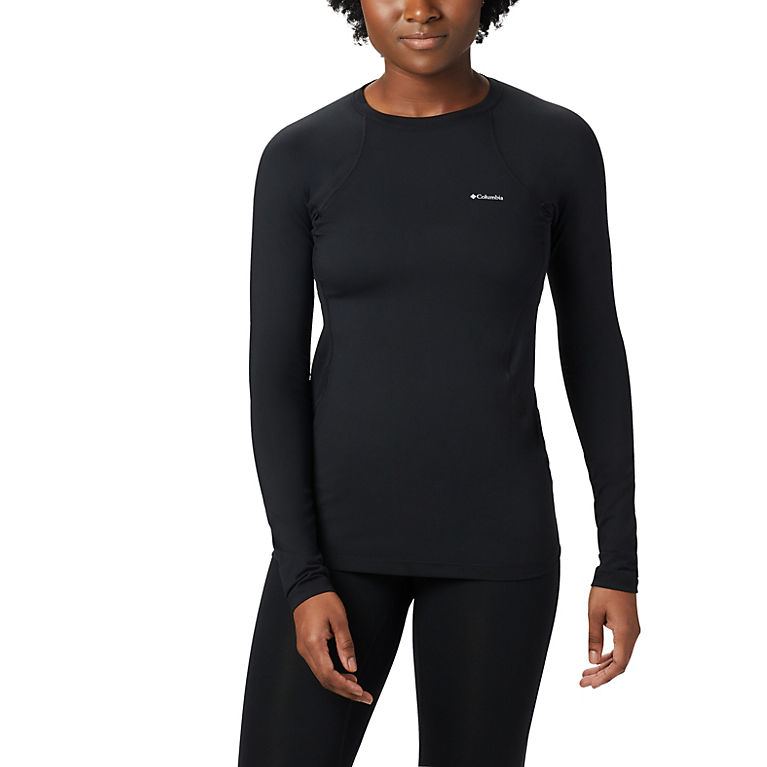 Base Layer Tights– You're going to want to wear a base layer under your snow pants. I love these Columbia Midweight Stretch Baselayer Tights. They retain your body heat and keep you super warm on the slopes. I own 2 pairs that I bring with me on every ski trip.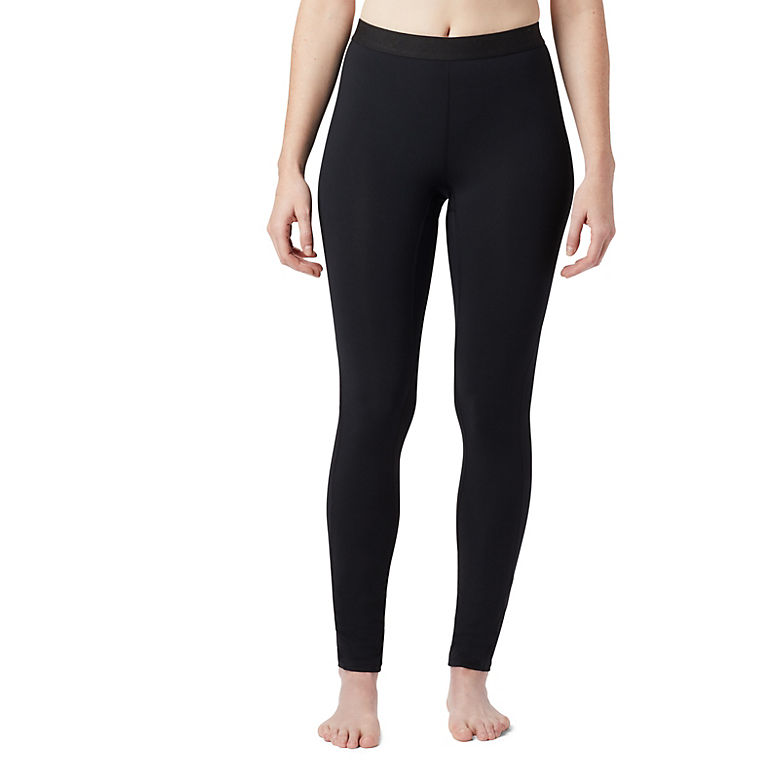 Half-Zip Fleece– After putting on my long sleeve base layer, I layer up with this Columbia Glacial IV half-zip fleece. It isn't too bulky and thick, but it's super soft and keeps me warm. I own about 5 of these in different prints because I got them on sale at the Columbia Outlet. When the weather is warmer, I'll just wear my baselayer long sleeve and this type of fleece under my shell jacket.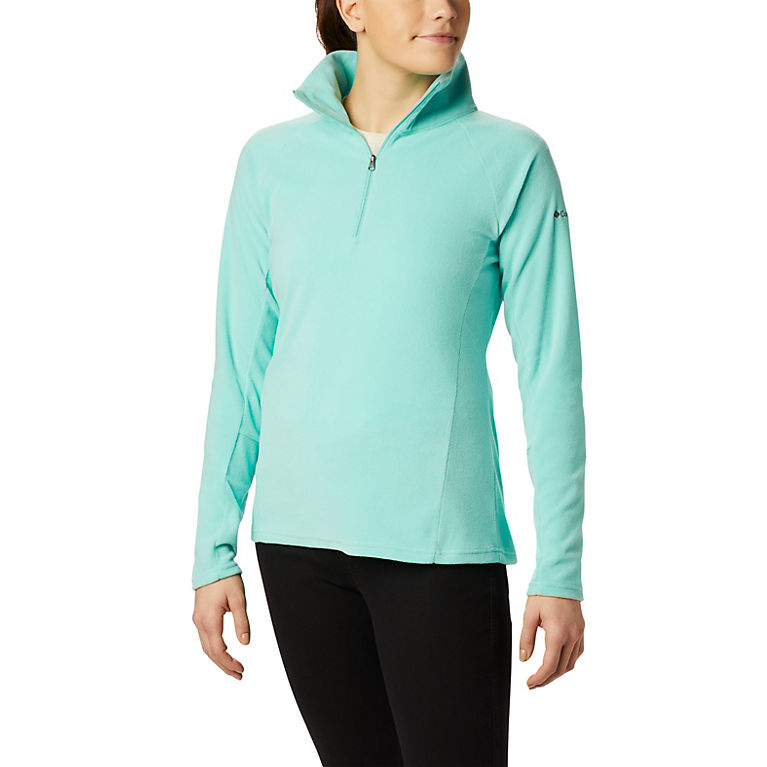 Full-Zip Fleece– Now if it's snowing and the weather is colder, I add a third layer. At that point I recommend one that zips all the way down, like this Women's Columbia Benton Springs Zip-Front Fleece Jacket. If you start to feel like you're getting warm again, you can just put this to the side easily. Better safe than sorry so I always bring mine.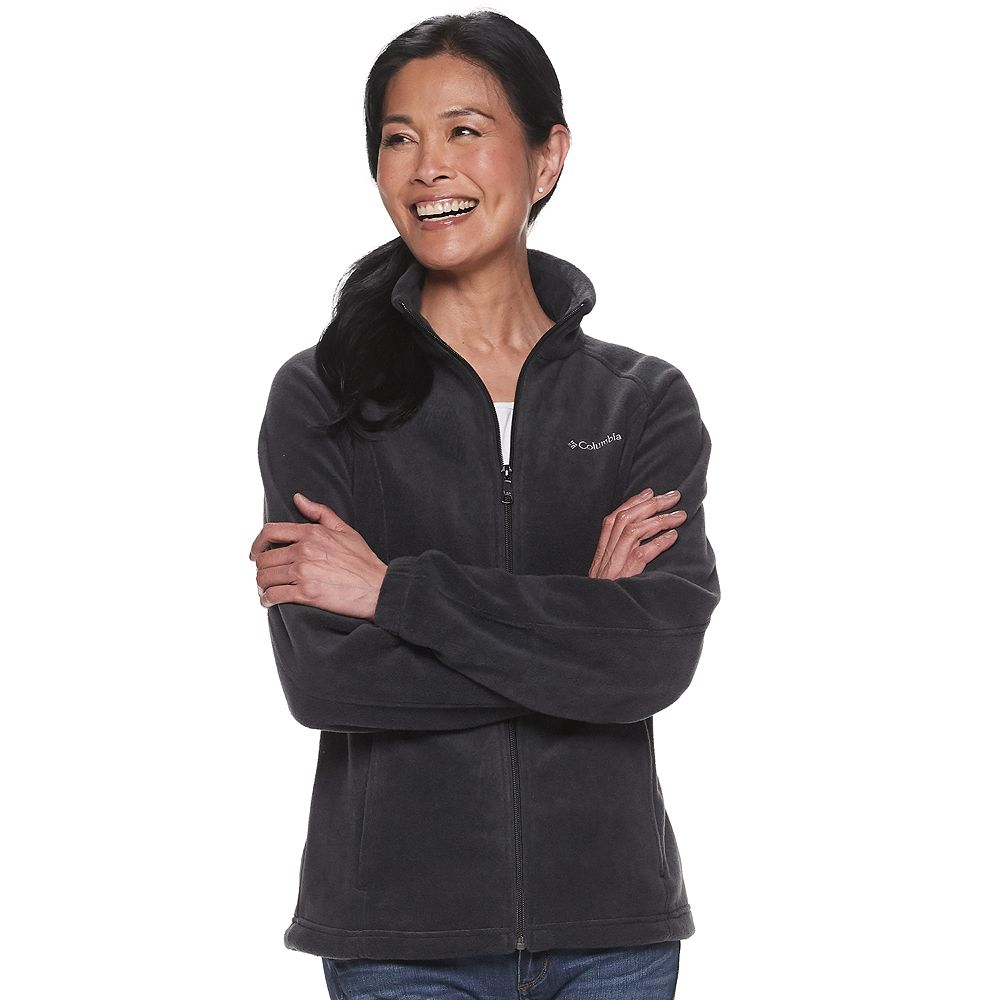 Boot Socks– In order to keep those feet warm and avoid getting blisters in your boots, you will need the proper socks for skiing. I personally use these Eurosock Graphic OTC Socks made by the company Turtle Fur. I have been wearing their products for years and was recently approached by them to represent their brand, which I was more than happy to do because their products for skiing are amazing. Use promo code "BLONDEINTRANSIT10" for 10% off your order with Turtle Fur.
Bandana Neck Warmer– Trust me when I say you need this. It is going to keep your face and neck warm while also preventing wind burn. My first choice is this Bandana Face Shield Neck Warmer made by Turtle Fur. It is not fleece lined, which is perfect for me because its so comfortable to breathe through. It keeps my face warm while also protecting me from sun and wind burn. Feel free to use promo code "BLONDEINTRANSIT10" for 10% off your order with Turtle Fur.
Fleece-Lined Neck and Headwear– When its snowing and colder on the slopes, I use this Long Tail Totally Tubular Headwear also made by Turtle Fur instead of the bandana listed above. This one is lined with fleece for extra warmth, and can be worn as a neck, a balaclava, a headband and more. Either of these are perfect to tuck under your goggles to cover your face from the wind and cold. Use promo code "BLONDEINTRANSIT10" for 10% off your order with Turtle Fur.
Snow Goggles– A pair of goggles are a must. They will protect your eyes from the wind and the cold while also protecting your eyes from the sun. An inexpensive choice would be these Smith Riot Goggles. They have great reviews and you have a few colors to choose from. This year I purchased a pair of these Blenders Goggles that come in a variety of colors and designs. I like that the lenses detach magnetically and each purchase comes with two interchangeable lenses, one for cloudy conditons and one for sunny.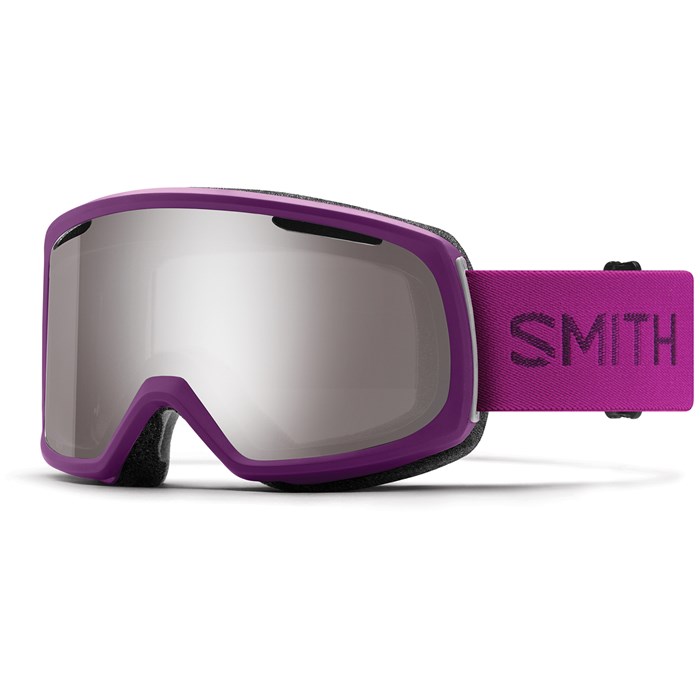 Gloves– I swear by these North Face Montana E-Tip Gore-Tex Mittens. My favorite thing about these mittens is that they have a wrist strap. I LOVE this because it makes it impossible to lose your gloves. They are easy to take on and off because of this strap. They are also super comfortable, warm and stay dry all day. I splurged on these gloves and don't regret it.
Jacket– There are many different options for jackets out there, some heavier than others. I prefer to buy a shell jacket for riding because it gives me full control over layering my clothing underneath based on the weather. It is just as uncomfortable to be too hot on the slopes as it is to be too cold. I have been using a jacket similar to this Oakley Snow Insulated 10K/2L Womens jacket which is a GREAT price right now at under $120. I prefer a black jacket because it's easier to style. You can match any color pant to it and also play around with fun neck warmer prints without it looking tacky.
Snow Pants– You will definitely need to buy snow pants for skiing. Please don't wear jeans or leggings on the slopes, you will end up soaking wet and freezing. I swear by these Columbia On the Slope II Ski pants. They are insulated, super affordable and very comfortable for riding. I also like these Volcom Species Stretch pants. I wore my Volcom pants for over 5 years and they held up very well. I always wear my base layer leggings underneath my snow pants for extra warmth and comfort.